Be it cakes or baked goods; powdered sugar is a must to add a subtle sweetness and decorations. It's the easiest way to make your desserts look appealing. But is powdered sugar good enough to include in a gluten free diet? Is powdered sugar gluten free? 
Powdered sugar is gluten free when produced in a clean facility without adding additives. Powdered sugar made at home with granulated sugar is entirely gluten free and safe for celiacs. 
You must be thinking, what do I mean by produced in a clean facility? Is there any chance of gluten getting added to powdered sugar? 
I have covered all these questions in this article, so let's begin. 
Is Powdered Sugar Gluten Free?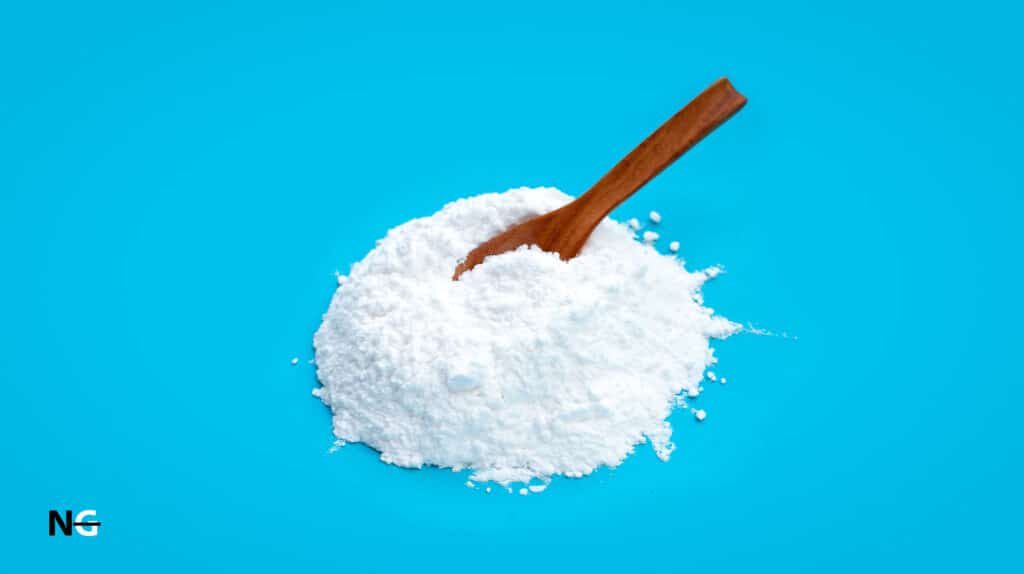 Powdered sugar is gluten free. Granulated sugar is the base ingredient of powdered sugar, which is not a gluten grain like barley or wheat. Makers may add 2% to 5% of anti-caking agents like cornstarch, potato starch, or tricalcium phosphate to prevent clumping. 
The mentioned anti-caking agents are also free from gluten, so ingredient-wise powdered/ icing sugar is gluten free. But while buying packaged powdered sugar, you must check if the package contains a gluten free tag or not. 
A gluten free tag will ensure powdered sugar is made in a gluten free facility eliminating the risk of cross-contamination. Producing gluten free food in shared utensils is one of the common causes of gluten allergies. Therefore, always picky while buying gluten free food. 
How Is Powdered Sugar Made?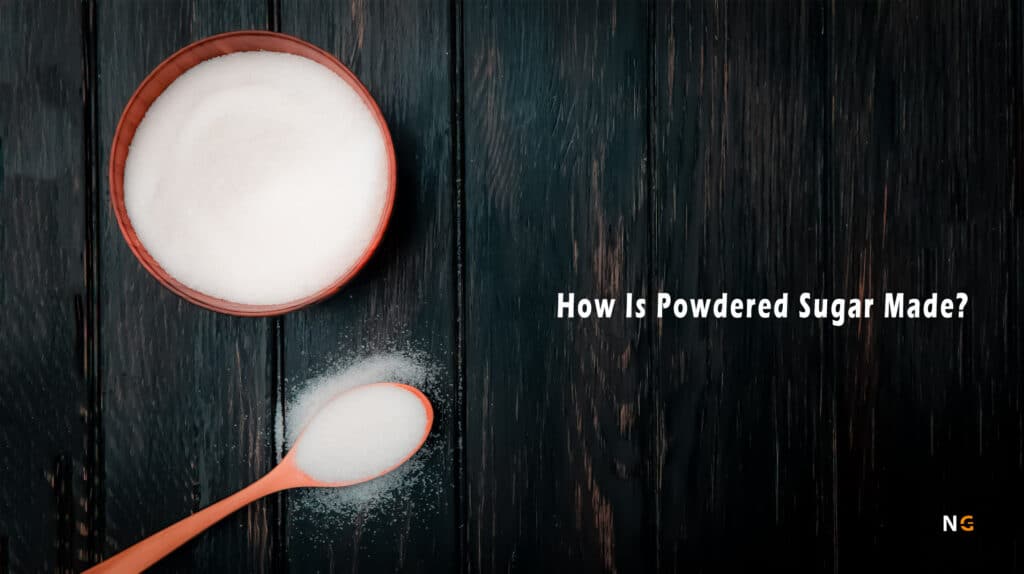 Making powdered sugar at home is easy. You can use a coffee grinder, pestle, or mortar to grind granulated sugar. Put the granulated sugar in a food processor or blender and blend at high speed until you get a smooth, fluffy powder. 
If you are making icing sugar for immediate use, anti-caking ingredients are not required. 
Commercial makers produce powdered sugar through a palamatic process of vibrating sieves. Apart from granulated sugar, they add cornstarch or potato starch to soak up moisture and prevent clumping. 
The anti-caking agents ensure a fine powdery texture to icing sugar, making it best for dusting your cakes and other baked goods. 
Is Sugar Gluten Free?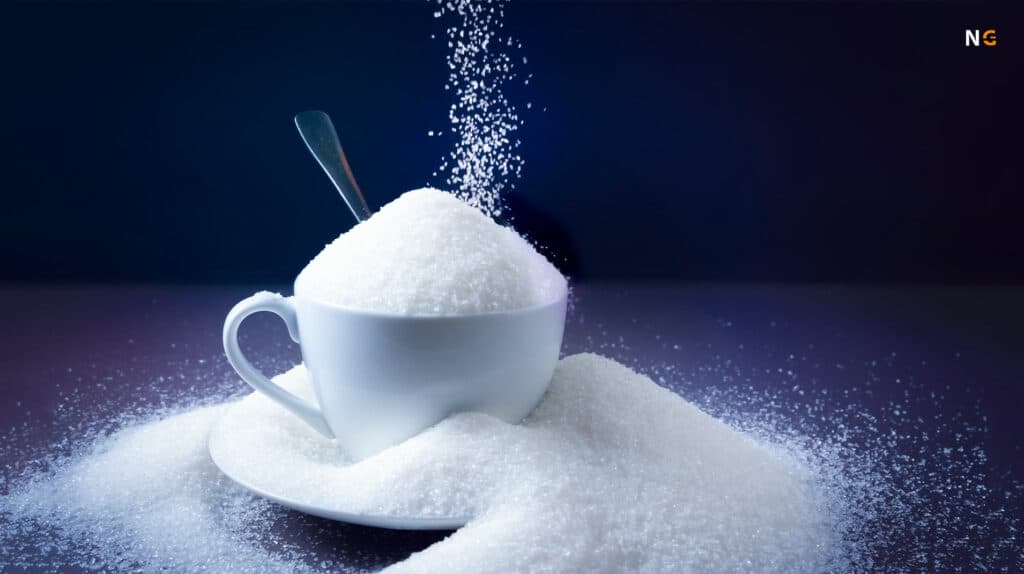 Yes, sugar is gluten free. Sugar comes from sugar cane or sugar beet, which is a plant and not a grain. Gluten is a protein compound, while sugar is mostly a carbohydrate. Therefore, pure sugar made from sugar beets or beet sugar, is safe for celiacs. 
Health Risk of Powdered Sugar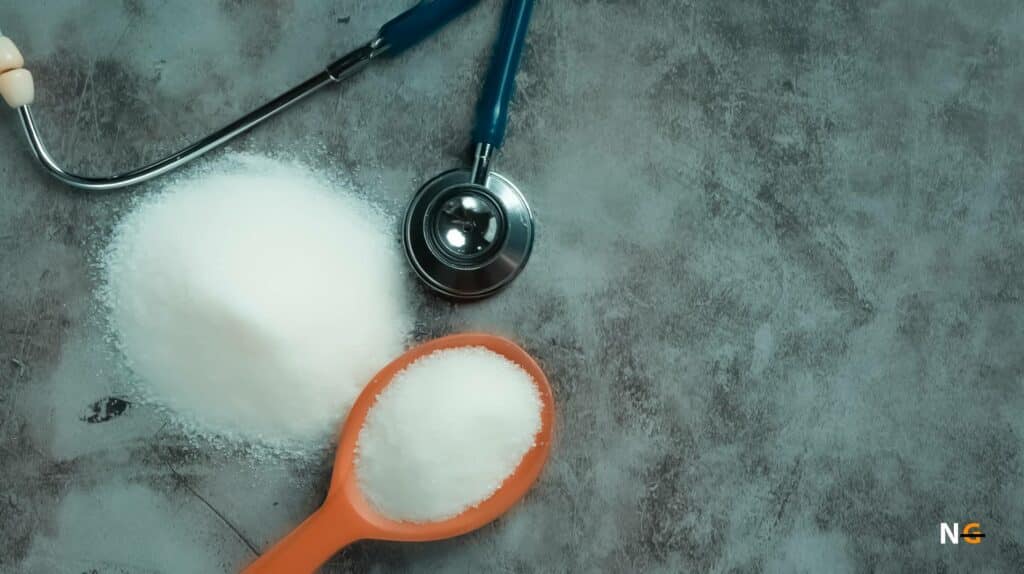 Powdered sugar has the same adverse effects as granulated sugar since both are mainly sucrose when consumed excessively. Granulated sugar can increase the risk of obesity, inflammatory responses, heart disease, and hypertension. 
But when consumed within limits, powdered sugar can prove beneficial as well. It helps our brain function smoothly, heal wounds and treat depression as well. 
Powdered sugar is mainly a carbohydrate, so it works as a source of energy as well. Moreover, doctors advise patients with low blood pressure to consume sugar, which helps increase blood pressure. 
But as always, moderation is the key. Consuming beyond limits will only show adverse health impacts. Here is a more detailed look at the nutritional facts of powdered sugar (per 1 tsp) – 
| | |
| --- | --- |
| Calories | 15.4 |
| Fat | 0 |
| Sodium | 0 |
| Fiber | 0 |
| Carbs | 4 gram |
| Sugars | 4 gram |
| Protein | 0 |
Check Out These Gluten Free Substitutes To Powdered Sugar 
If you ever run out of powdered sugar, you can use these gluten free substitutes instead. These will give you the same sweetness and texture as powdered sugar- 
Coconut sugar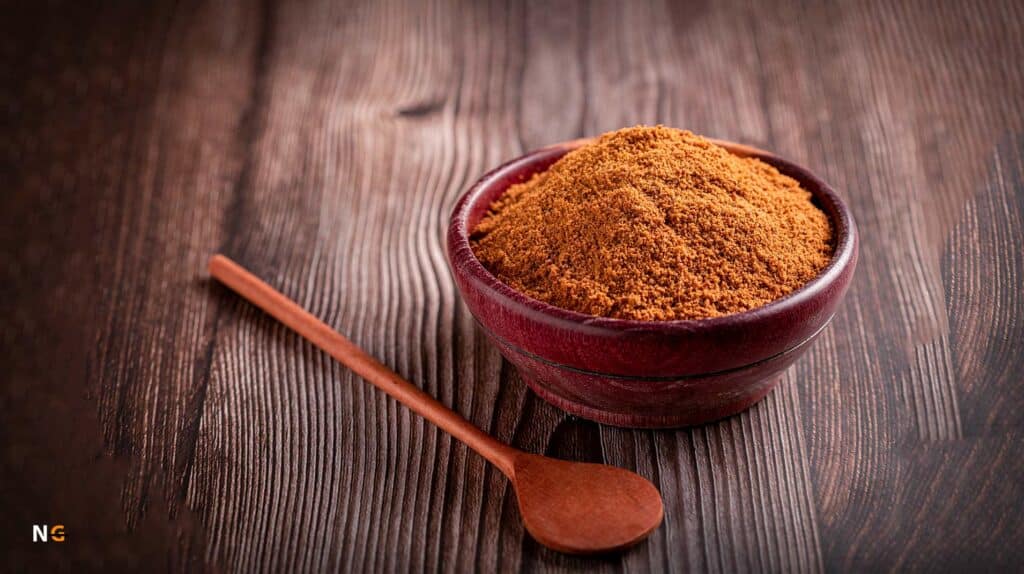 Coconut sugar is one of the healthiest alternatives to powdered sugar. It has a low glycemic index, and you can swap it in any dish in place of powdered sugar. To prevent clumps, you need to mix one tablespoon of arrowroot powder or cornstarch with one cup of coconut sugar and blend. 
Dry Milk Powder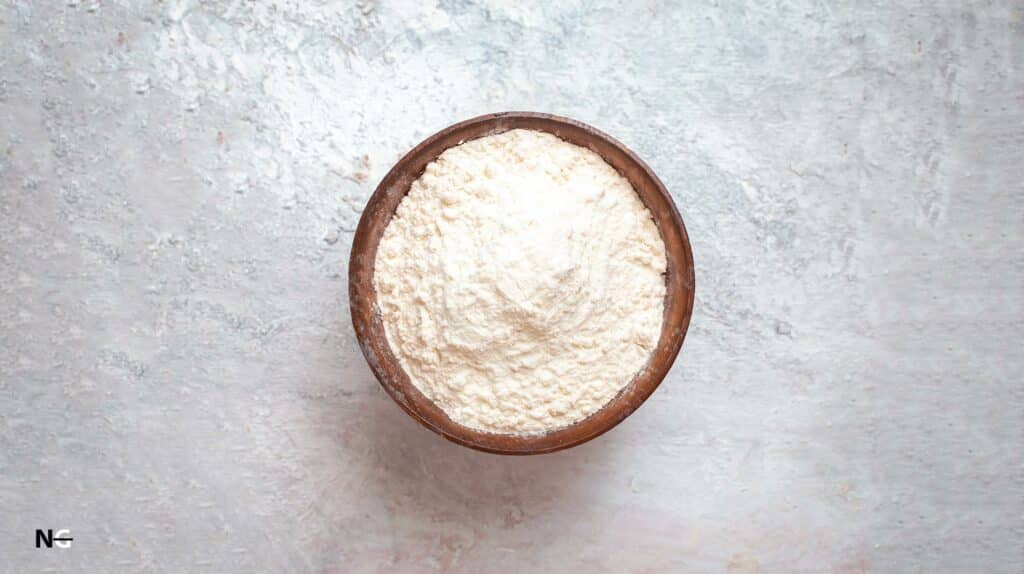 Dry milk powder is also a great alternative to powdered sugar, which is present in almost every household. To get the same powdery texture, blend one cup of dry milk powder with one cup of cornstarch. You can add sweetener if required. 
Recipes With Powdered Sugar: Delicious & Gluten Free 
Let's make some sweet recipes with icing sugar that will fit perfectly in your gluten free diet. Both of these are frosting recipes that are perfect for cookies and cakes. Let's begin 
#1. Vanilla Buttercream Frosting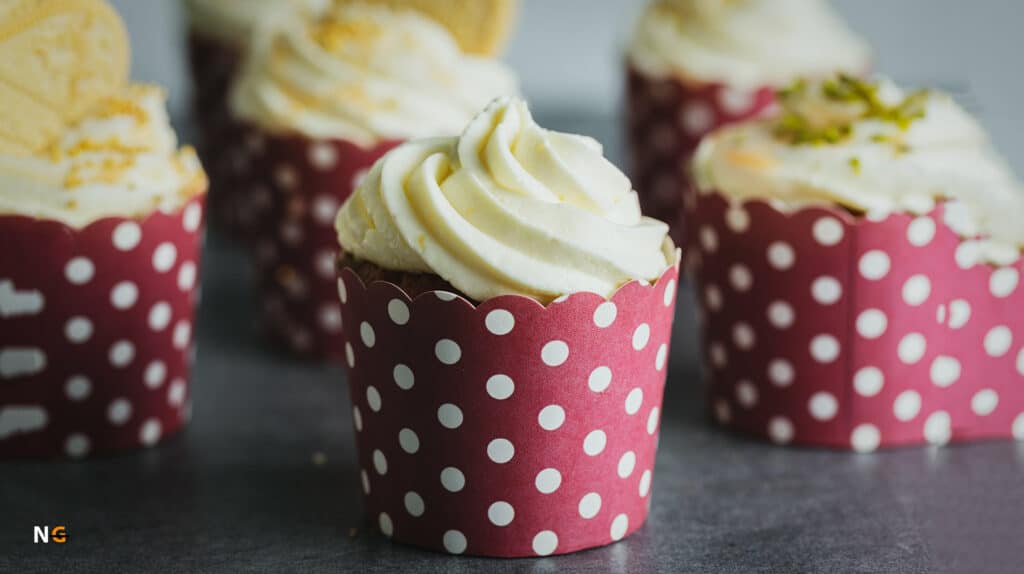 Ingredients 
4 cups powdered sugar 
2 sticks of softened butter 
1 tsp vanilla extract 
4 tsp milk 
Method 
In a mixing bowl, cream butter until smooth. Then add icing sugar, vanilla extract, and butter. With an electric mixer, mix at low speed until you get a smooth, silky frosting. 
#2. Sugar Cookie Icing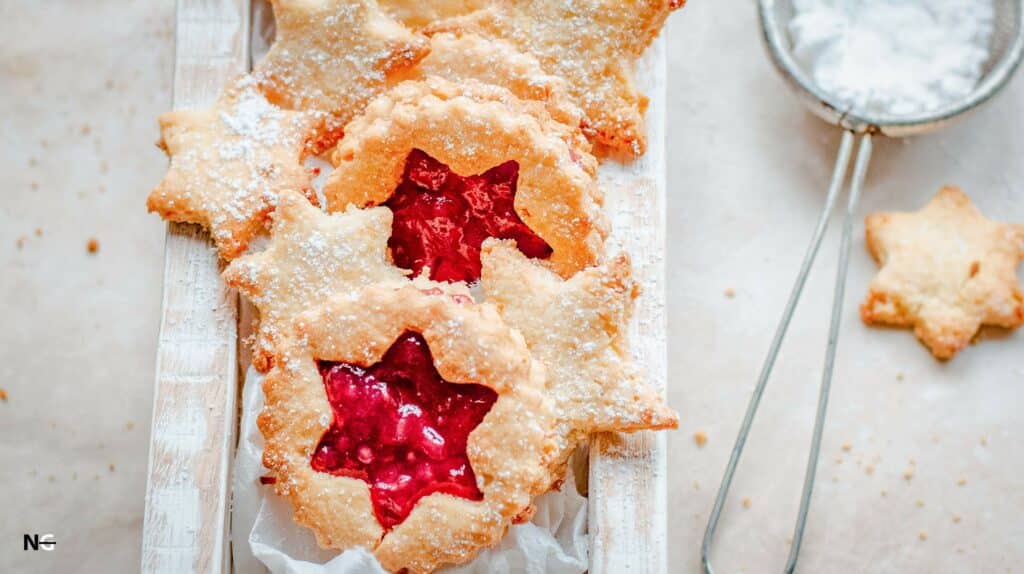 Ingredients 
1 cup powdered/ icing sugar 
1 batch of pure vanilla extract 
1 tbsp milk 
2 tsp light corn syrup 
Method 
Mix powdered sugar, vanilla extract, and milk in a bowl. Mix until everything is well blended and smooth. Finally, add the corn syrup and mix again till you get a glossy texture. Your sugar cookie icing is ready. 
Conclusion 
Cake icings and baked goods are incomplete without powdered sugar. Now that you know it is completely gluten free, you can set your mind at ease. 
But make sure to check the package labeling while buying ready-made powdered sugar. Stay tuned for more related posts, and for further queries, leave a comment below. 
FAQs 
Is Icing Sugar Safe For Celiacs? 
Yes, icing sugar made in gluten free facilities is safe for celiacs. It's made from sugar beet or cane sugar, which are far away from gluten grains. 
Is Powdered Milk Gluten Free? 
Yes, powdered milk is gluten free. It's made from concentrated milk after removing the water through spray drying. No gluten ingredients are added while making pure powdered milk. 
Is Baking Powder Gluten Free? 
Baking powder is gluten free as long as it is made from potato starch or cornstarch. Check the ingredient label while buying, as some use wheat starch too. 
Is Confectioners' Same As The Powdered Sugar? 
Yes, powdered sugar and confectioners' sugar are the same. They both are made by grinding granulated sugar.