While McDonald's is more famous for their chicken burgers, there is a separate fan base for their ice creams too. But is their ice cream safe for celiacs? Is McDonald's ice cream gluten free? 
Yes, McDonald's ice cream is gluten free because they have added it to their gluten free menu. McDonald's has a gluten free menu especially meant for people having issues digesting gluten. The items on this special menu are free from any grains and are made without the risk of cross-contamination. 
I'm sure as a conscious eater; you want to know more about McDonald's gluten free ice cream and how they prepare it. So without any further delays, let's dive in. 
McDonald's Ice Cream Gluten Free Or Is It Not?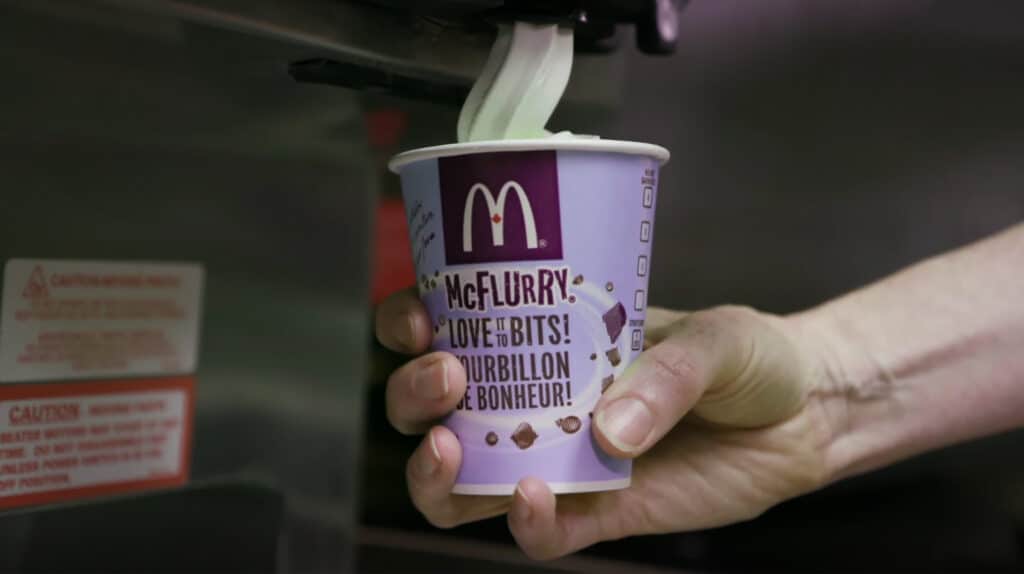 Yes, McDonald's ice cream is gluten free. Their two ice cream flavors: hot caramel sundae and hot fudge sundae, are added to the gluten free list meaning there is no barley and wheat extract in them. 
But the absence of direct gluten (barley or wheat flour) does not always mean anything to be gluten free. Food items like chocolates, ice creams, and even shakes may have hidden gluten in the form of flavorings and additives. 
But since McDonald's announced them to be free from gluten, we can forget about the risk of hidden gluten as well. 
But what about cross-contamination? McDonald's isn't an entirely gluten free brand, meaning they make gluten containing food as well. If they use the same utensils to process the food, gluten contamination could be high risk. 
Again, you can also rest assured of not getting gluten allergies through cross-contamination. When any food chain prepares a separate menu labeling it gluten free, it means they understand all the procedures of making a completely gluten free food. 
Ingredients In McDonald's Ice Cream? 
Let's take a look at McDonald's hot fudge sundae and hot caramel sundae.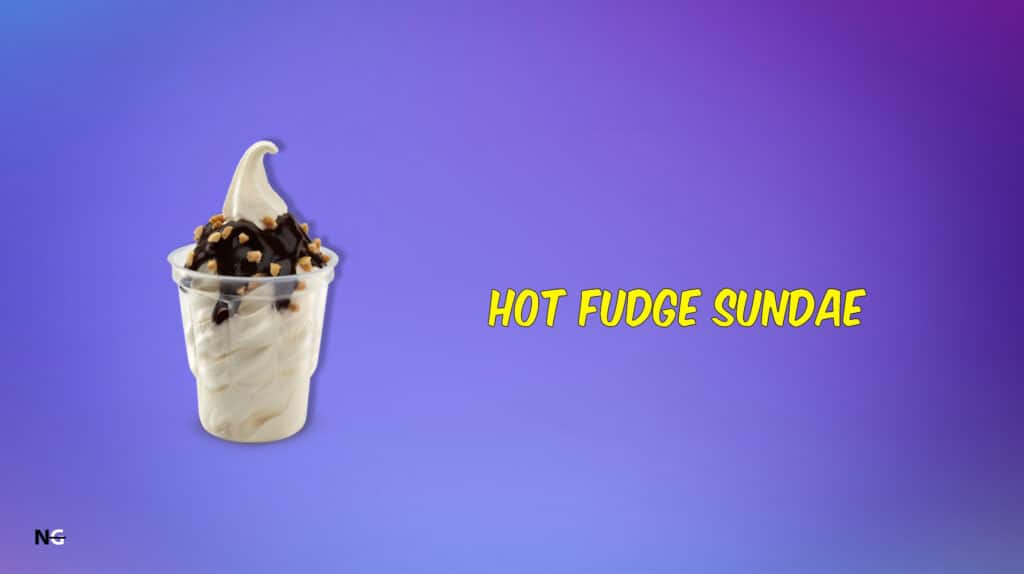 Vanilla ice milk- 
Sugar 
Milk ingredients 
Modified milk ingredients 
Mono and diglycerides 
Glucose 
Dextrose 
Guar gum 
Cellulose gum 
Carrageenan 
Sodium hydroxide 
Natural flavor 
Sodium carbonate 
Hot fudge sundae toppings 
Sugar (glucose syrup and sugar) 
Milk ingredients 
Water 
Hydrogenated coconut oil or hydrogenated palm kernel oil 
Salt 
Cocoa 
Disodium phosphate 
Natural flavors (plant source) 
Potassium sorbate 
Soy lecithin 
Polyglycerol esters of fatty acids 
Nutritional facts of hot fudge sundae for 178g
Calories- 340
Total fat- 10g 
Trans fat- 0.2g 
Saturated fat- 8g
Sodium- 230 mg 
Cholesterol- 25 mg 
Carbs- 55g 
Sugars- 48g 
Fiber- 2g 
Protein- 7g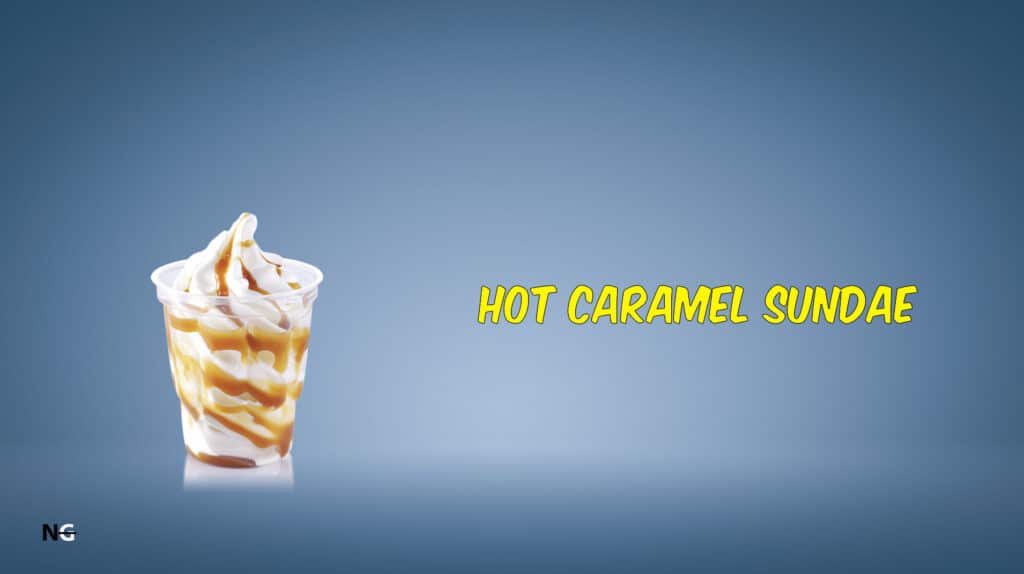 Vanilla ice milk- 
Sugar 
Milk ingredients 
Modified milk ingredients 
Mono and diglycerides 
Glucose 
Dextrose 
Guar gum 
Cellulose gum 
Carrageenan 
Sodium hydroxide 
Natural flavor 
Sodium carbonate 
Hot caramel topping 
Sweetened condensed milk
Sugar 
Water 
Disodium phosphate 
Unsalted butter 
Salt 
Pectin 
Natural flavors (dairy and plant sources) 
Nutritional facts of hot caramel sundae for 180g
Calories- 340
Total fat- 8g 
Trans fat- 0.2g 
Saturated fat- 5g
Sodium- 200 mg 
Cholesterol- 30 mg 
Carbs- 62g 
Sugars- 45g 
Fiber- 0g 
Protein- 6g 
Did You Know That McDonald's Has A Complete Gluten Free List? Check It Out Here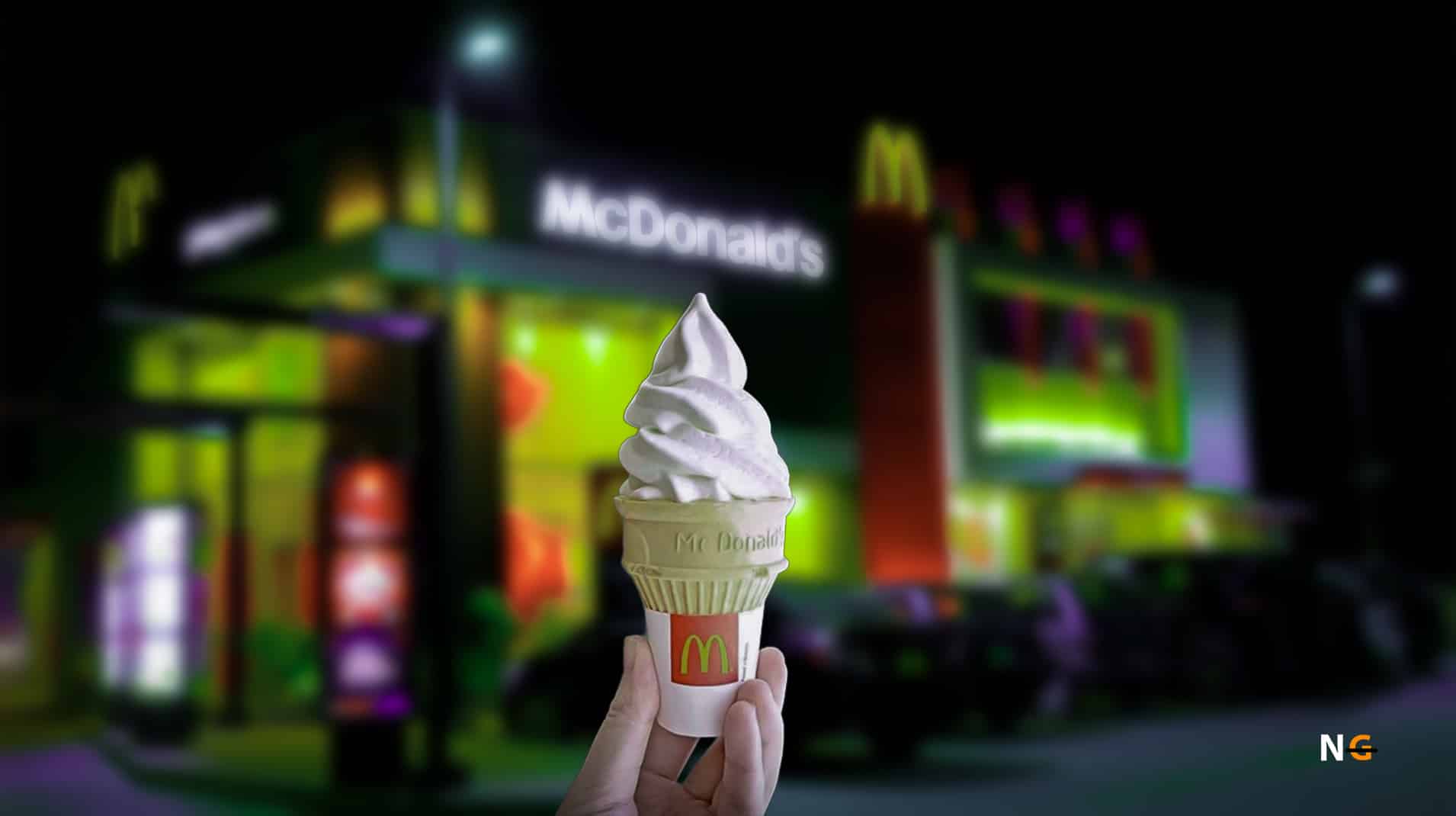 I have already mentioned above that Mcdonald's has a separate gluten free menu. All the food added to the menu is safe for people dealing with gluten allergies. 
I must mention that the menu is quite versatile, and celiacs won't feel like they are missing out on the signature McDonald's food. Such an initiative by such a big food chain is really great as it makes the food company more inclusive. 
I know you are curious to know about the items on the gluten free menu. If you want more detailed information on all the items, you can click here and have a look. 
Is McDonald's Ice Cream Healthy?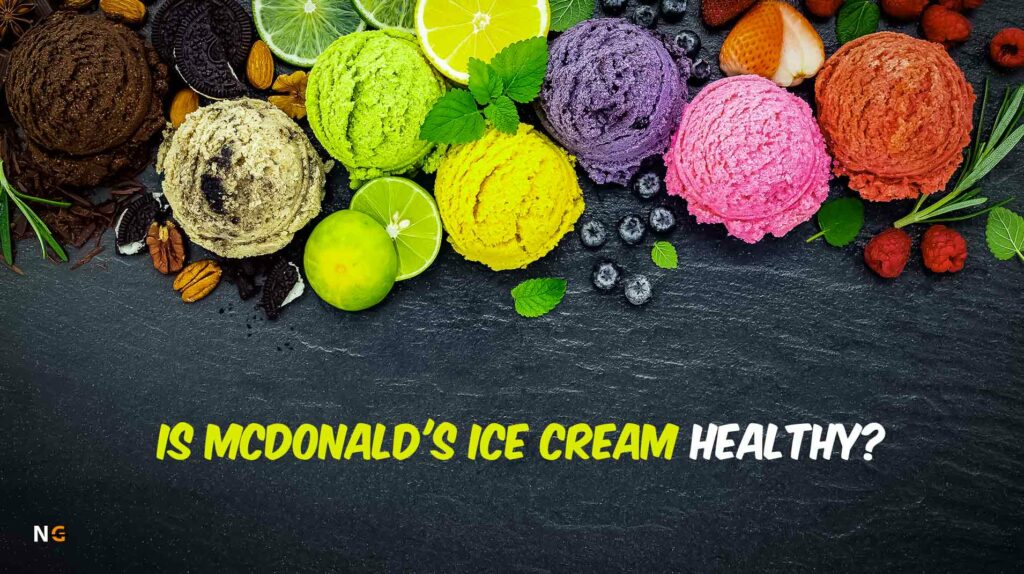 Recently, McDonald's claimed that they are introducing healthier versions of their ice creams. They have swapped artificial ingredients and preservatives with more natural and plant-based flavors, keeping in mind the customer demands. 
But does that really make their ice creams healthy? Not really. You can see in the above nutritional facts list that their ice creams are quite high in calories and sodium content. 
Plus, disodium phosphate and sodium phosphate are not the healthiest ingredients to add to your everyday diet. If consumed in increased doses, these chemicals can cause heart risk, kidney health issues, and osteoporosis, according to a review published in the Methodist Debakey Cardiovasc Journal.  
It's completely okay to enjoy McDonald's ice cream once in a while to satiate your sweet cravings without facing any health issues. But if you make eating their hot fudge or vanilla ice creams a habit after your meals, you might end up with some health issues. 
Is McDonald's Ice Cream Vegan?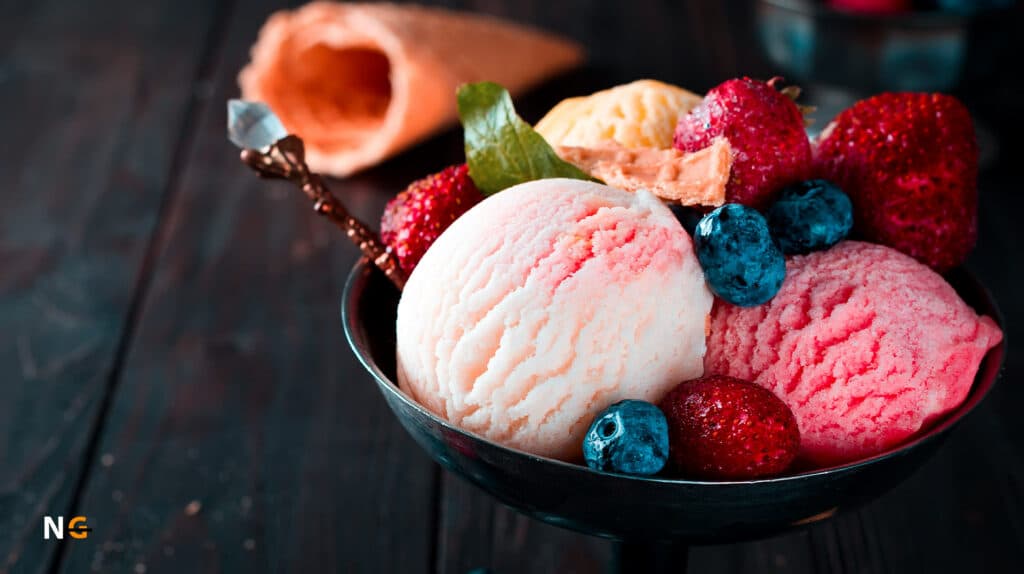 No, McDonald's ice cream is not vegan. Milk and dairy based products are some of the primary ingredients in all McDonald's ice cream flavors. So vegans don't have any option to try them at McDonald's. 
I think there are almost no vegan options in McD apart from their fries and veg burgers, and these are definitely not signature McDonald's items. 
Conclusion
Knowing that McDonald's ice cream is gluten free might have been a great relief for you. Gluten allergies often stop us from enjoying foods from popular food joints, but that's no longer a barrier with McD. 
Because not only do the ice cream, but there are other delicious food items that celiacs can enjoy guilt-free.  
FAQs 
Is McDonald's Caramel Sundae Gluten Free? 
Yes, McDonald's caramel sundae is gluten free. There are no traces of barley or wheat, even as direct ingredients or as additives and flavorings. 
Are McDonald's Chips Gluten Free? 
No, McDonald's chips are not gluten free. Wheat is used for flavoring their chips. 
Are McDonald's Shakes Lactose Free? 
No, McDonald's shakes are not lactose free. They contain milk, so if you are lactose intolerant, then their shakes are not the right choice for you. 
Is McDonald's McFlurry Gluten Free? 
Yes, McDonald's McFlurry is gluten free. Both the ice cream base and toppings of McFlurry are free of gluten.