---
Wiggly, jiggly, and delicious, Jell-O is an amazing dessert that's loved by people across the globe. Often served as a dessert in hospitals and schools, Jell-O has made its way to almost everywhere, and people also love relishing it as a low-calorie treat.
However, people that have trouble digesting gluten often think, "is Jell-O gluten-free"? Yes, Jell-O is gluten free, and celiacs can consume it. Some brands market this gelatin-based product by the name Jell-O, so don't get confused. 
In this article, you'll learn everything about Jell-O. From the ingredients present in it to tips when choosing gluten-free Jell-O.
Let's get started:
Why Is Jell-O Gluten Free?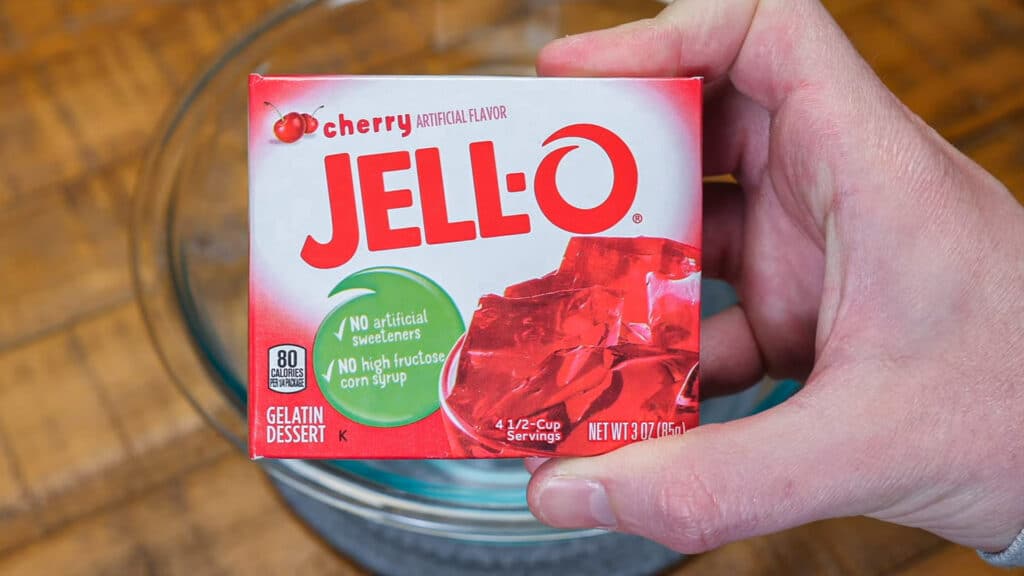 The reason why Jell-O is gluten free lies in its ingredients. The primary ingredient is gelatin, and that's gluten free. However, this does not mean that all Jell-O products are gluten free. Some Jell-O products can have additives that may or may not contain gluten.
The only way to find out if the Jell-O product you want to eat is gluten-free is by going through the list of ingredients.
Related Posts:- Is Tapioca Gluten Free?
What are the ingredients in Jell-O?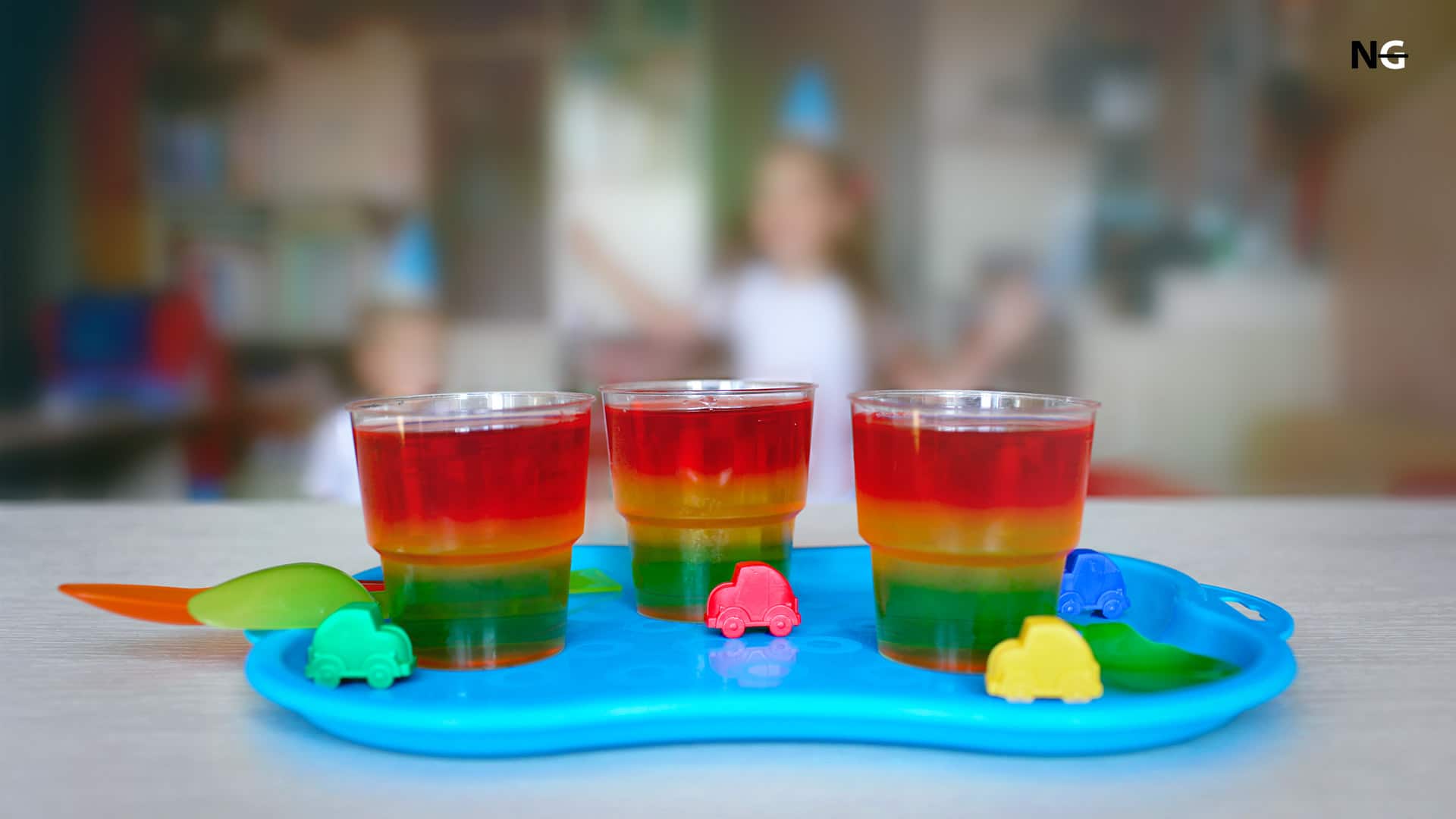 I purchased a box of Jell-O to see what ingredients were present in it. Also, I saw some different flavors to find the relatively common ingredients which may be present in almost all Jell-O products. When looking at the box, I found gelatin, sugar, adipic acid, and additives.
Some Jell-O products can also contain fumaric acid, sodium nitrate, red 40, and more. Based on the list of ingredients I found, it can be seen that Jell-O is gluten free. I did not come across any Jell-O product that contains any type of grain or other ingredients which can cause gluten allergies to the consumers.
One thing you won't find on the Jell-O product label is the gluten free certification. But that does not mean this jelly is not gluten-free. 
Is Sugar-Free Jell-O Gluten-Free?
Yes, sugar-free Jell-O is gluten-free and does not contain any ingredients that are hard to digest for people with gluten allergies. Unlike regular Jell-O products, the sugar-free variants do not contain a lot of artificial sweeteners, making them a perfect low-calorie treat.
Is Jell-O Vegan?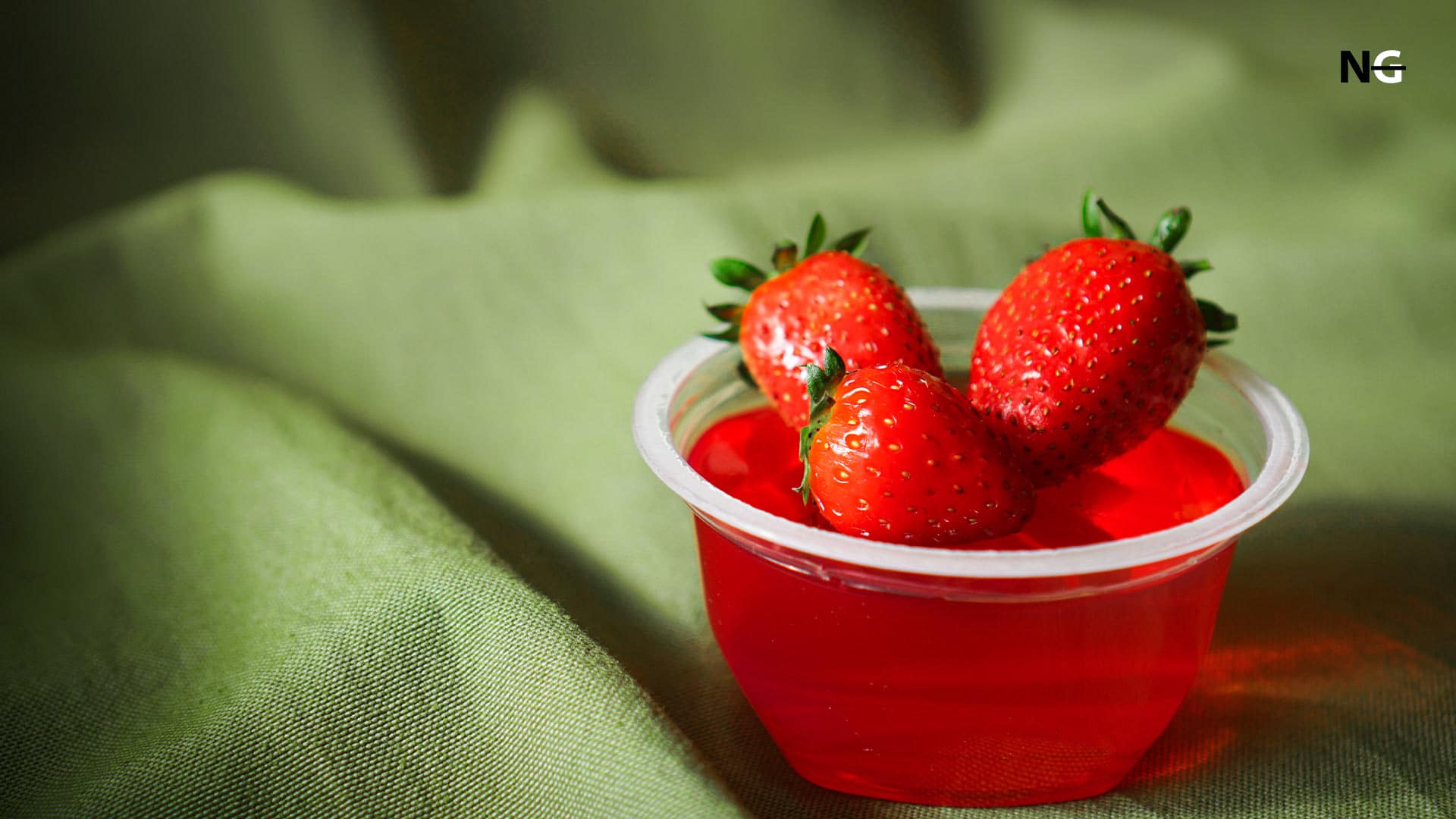 No, Jell-O is not vegan and contains gelatin sourced from animals. If you prefer a vegan-friendly diet, you should avoid consuming Jell-O. 
Gluten-free flavors of Jell-O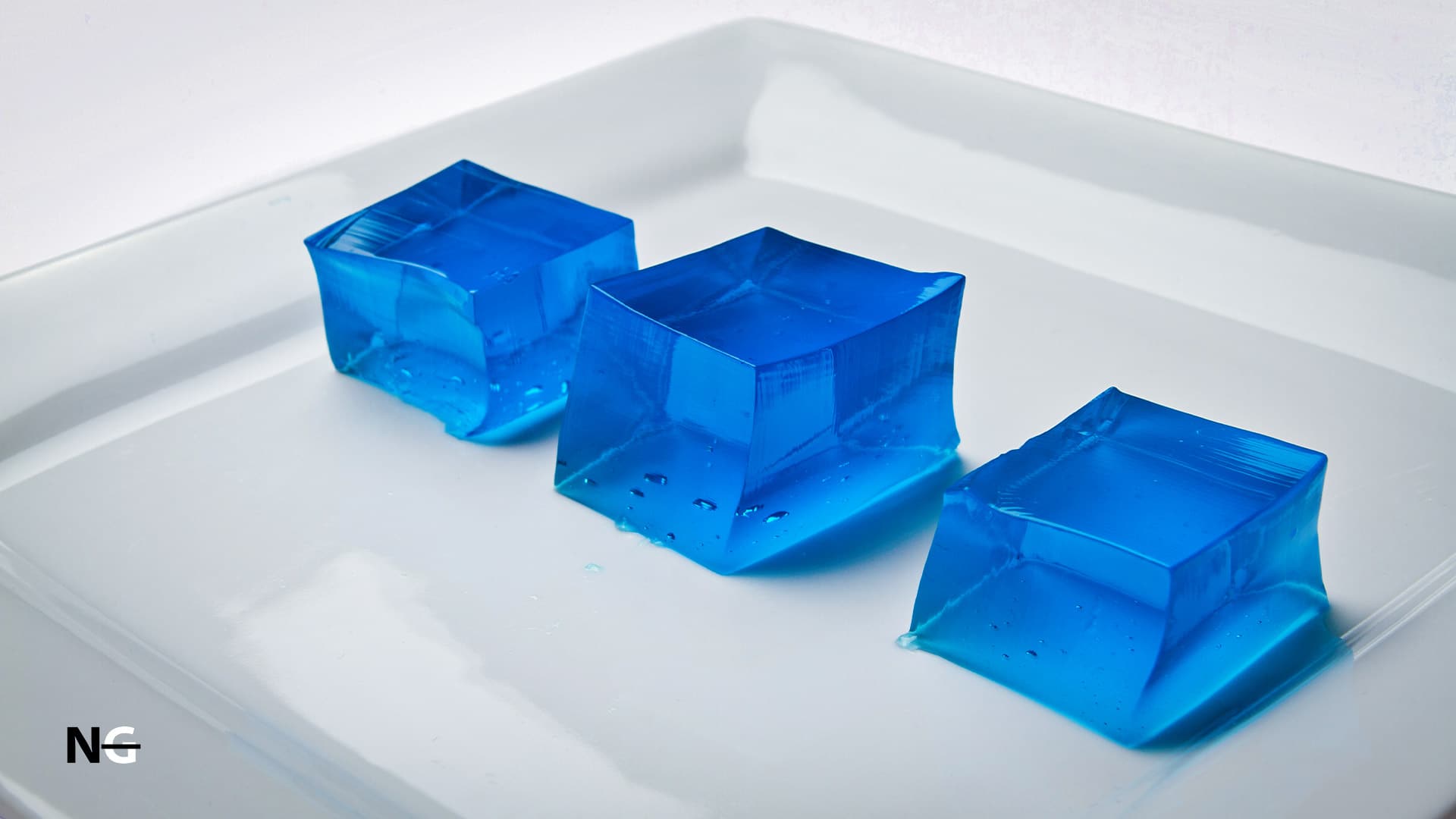 Gluten-free Jell-O is not available in just one or two but in a plethora of flavors. Below you will find a list of flavors you can try. Also, I have mentioned the main ingredients present in them to help you avoid any allergies. 
1. Strawberry 
The strawberry flavor of Jell-O gelatin mix contains a variety of ingredients, including sugar, Red 40, fumaric acid, and more. You may find the sweetness on the higher side since this is a strawberry-flavored treat. If you crave something sweet in the morning, you can choose the Jell-O gelatin mix strawberry.
2. Cherry 
The cherry flavor of Jell-O shares its ingredients with the strawberry flavor, but the extra ingredient is Blue 1. Also, I did not see any preservatives in the cherry flavor, so there are no risks associated with the consumption of this jelly. 
3. Lime
The lime flavor available in the Jello Gelatin mix is also extremely popular. This contains a lower dose of sweeteners and is ideal for people that do not like it very sweet. The lime flavor, however, may contain BHT and BHA, which are two preservatives recognized as GRAS.  Talking about the presence of gluten, the lime flavor is also gluten-free. 
Tips For Selecting A Gluten-Free Jell-O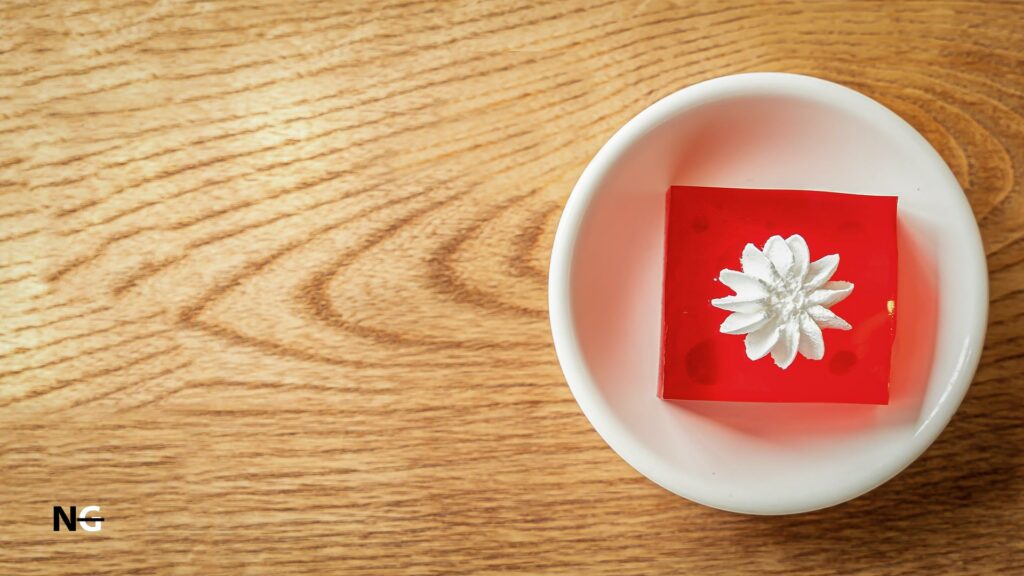 Have you decided to give Jell-O a shot? Well, before you purchase and eat it, it would be wise to know about these tips. I've listed some tips to select gluten-free Jell-O that celiacs can have.
Check the list of ingredients 
Always check the list of ingredients before buying any Jell-O product. Usually, Jell-O does not contain gluten, but there can be some flavors that may have gluten. 
Make it Yourself 
You can also make Jell-O yourself to ensure it is free from gluten. There are plenty of racy recipes you can follow at home to make Jell-O. 
Ask for Recommendations 
Ask some of your friends for recommendations on Jell-O that's gluten-free and does not contain any additives and preservatives. 
FAQs
Q: Is all gelatin gluten-free?
A: Yes, all gelatin is gluten-free since there is no grain present in it. Gelatin is one of the ingredients present in Jell-O, therefore, not all Jell-O products are free from gluten.
Q: Is Jell-O Instant Pudding gluten-free?
A: Yes, Jell-O pudding is considered gluten-free. The primary ingredient present in the pudding is gelatin which is naturally gluten-free.
Q. Is Jell-O dairy-free?
A: Jell-O is naturally dairy-free and does not contain any ingredients sourced from animals. If you prefer a dairy-free diet, you can choose Jell-O.
Q: Which flavors of Jell-O are gluten-free?
A: There are several Jell-O flavors that are gluten free. The list includes cherry, strawberry, lime, and more. 
Q: Is Jell-O Kosher?
A: Jell-O is not Kosher, but the brand claims it sometimes. The gelatin present in these treats comes from cow and pig collagen, therefore making it not Kosher certified. 
Conclusion 
Jell-O is gluten-free and does not contain any ingredients with gluten-characteristics. Also, there are many gluten-free flavors available that you can try. It would be great to make Jell-O at home in order to prevent any gluten allergies. You can consume the jelly directly or enjoy it with ice creams or other gluten-free treats.  All the flavors of Jell-O listed in this article are free from gluten.