Carnation milk is shelf-stable cow's milk made by removing about 60% water. There is no added sugar in carnation milk, making it healthier than condensed milk. You can enjoy carnation milk as it is or add it to your recipes to get that creamy taste. But what is its gluten status? Is carnation milk gluten free? 
Carnation milk is naturally gluten free as it's only made of evaporating milk to reduce its water content. There are no added gluten ingredients in carnation milk that may make it non gluten-free. But you must check the brand labeling when you pick any particular brand's carnation milk. 
Want to learn more about carnation milk and if it's entirely gluten free or not? We've all the answers to your questions, so continue reading. 
Is Carnation Milk Gluten Free? 
Carnation milk is a full fat cow milk, where the makers evaporate it to reduce the water up to 60%. Then they put it in cans and heat sterilize it to increase its shelf life. Cow's milk doesn't contain any gluten; hence carnation milk also does not have any gluten substance in it. 
If you're gluten sensitive, you don't have to be skeptical about having carnation milk. These don't have any wheat extract, so they are free from gluten. But carnation milk is gluten free only in its original form, meaning brands may sometimes add gluten for texture and flavor.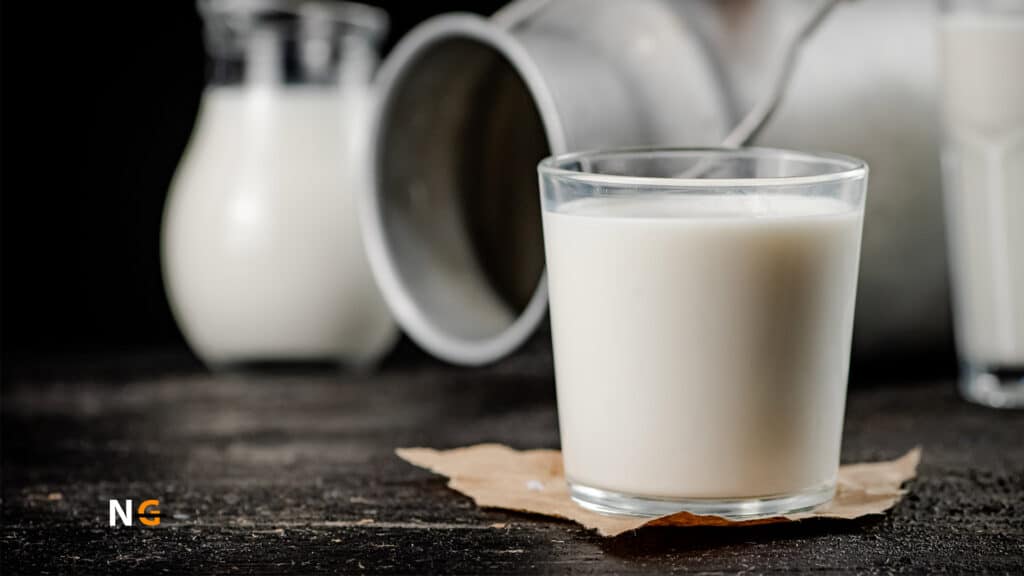 If you are getting store bought carnation milk, you should always check the labeling. If the product is gluten-free, the brand will definitely state it in the packaging. Besides, you should know that any product to be safe for celiacs should have 20ppm or less gluten. 
Gluten percentage more than that is dangerous for celiacs which may lead to side effects like nausea, headache, bloating, constipation, diarrhea, etc.   
Also Read:- Is Vigo Yellow Rice Gluten Free?
Carnation Milk: An Overview 
Carnation milk is evaporated milk you can use instead of cream or regular milk. As we have been saying, carnation milk is more milk and less water. There is about 60% less water in the milk, making it more concentrated than normal cow's milk. 
Carnation milk has a greater shelf life than general milk, so people in earlier ages prepared carnation milk to use as a substitute for fresh milk. You can use carnation milk in your desserts or other recipes to get a more creamy texture. 
How Is Carnation Milk Prepared?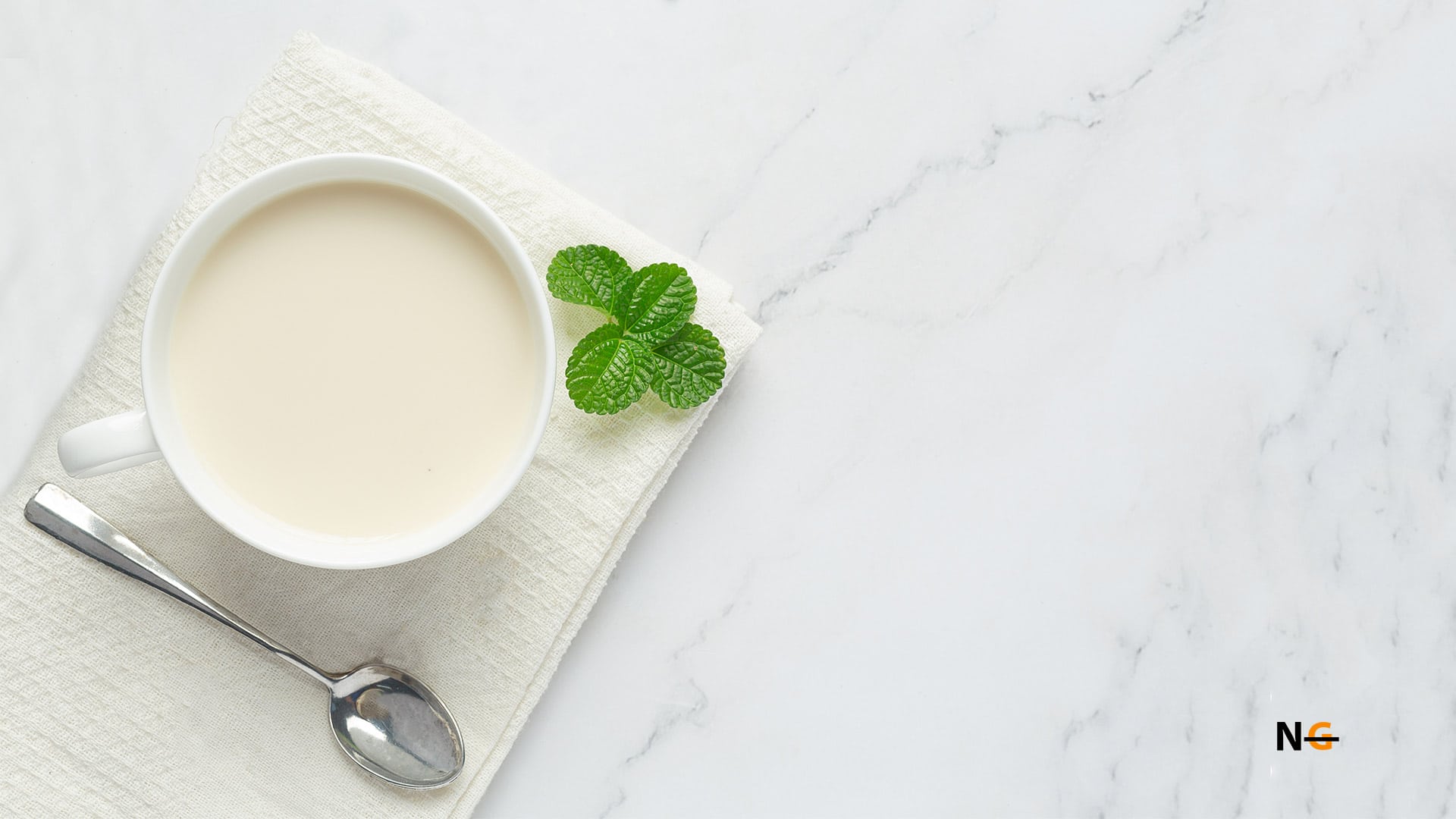 Preparing carnation milk is quite easy, and you can make it in your home kitchen just by following some easy steps. Take cow's milk in a saucepan and let it simmer on low flame until the quantity reduces. When you see a thick, slightly brown consistency, it's a sign your carnation milk is ready. 
When brands make it, they add sterilizers to increase the shelf life even more. 
Carnation Milk Health Benefits. Is It Really Good? 
Carnation milk is high in calories since it's more milk and less water. If you are trying to gain weight, carnation milk will be beneficial for you. As per a recent report, carnation milk contains an average of 6.5% milkfat, 23% total milk solids, and 16.5% milk solids non-fat. 
Carnation milk has more carb, protein, and fat than normal milk. Here is a quick glance at the nutritional facts of carnation milk- 
| | |
| --- | --- |
| Calories  | 338 |
| Carbs  | 25g |
| Sugar  | 25g |
| Fat  | 18g |
| Protein  | 19g |
You get all essential nutrients from carnation milk, but people with lactose intolerance may not be able to have carnation milk. They may experience side effects like abdominal pain, diarrhea, or bloating as their bodies lack the enzyme lactase needed to digest lactose. 
Brands Making Carnation Milk and Their Nutritional Facts. 
Nestle, the famous food company, makes the best carnation milk. Their carnation milk is more concentrated milk that provides a creamier consistency. You can use it in dessert savory dishes to enhance taste, moisture, creaminess, and flavor in the recipes. 
Nestle carnation milk is made using milk, carrageenan, dipotassium phosphate, and vitamin D3. The nutritional facts of Nestle carnation milk per 100g are as follows- 
| | |
| --- | --- |
| Calories  | 117.57  |
| Total fat  | 6.05g |
| Saturated fat | 3.84g |
| Trans fat  | 0.45g |
| Cholesterol  | 21.2mg |
| Sodium  | 68.6mg |
| Carbohydrate  | 9.88g |
| Dietary fiber  | 0g |
| Sugars  | 9.7g |
| Added sugars  | 0g |
| Protein  | 5.9g |
| Vitamin D | 0 |
| Calcium  | 196mg |
| Iron  | 0.63 |
| Potassium  | 289 mg |
Another brand, known as Carnation, also makes this milk. This one is also highly concentrated with more milk and less water. The ingredients of carnation milk are- 
Concentrated milk 
Disodium phosphate 
Carrageenan 
Sodium ascorbate (vitamin C)
Cholecalciferol (vitamin D) 
Nutritional facts of Carnation milk per 15ml 
| | |
| --- | --- |
| Calories  | 20 |
| Total fat  | 1g |
| Saturated fat | 0.5g |
| Trans fat  | 0g |
| Cholesterol  | 5mg |
| Sodium  | 15mg |
| Carbohydrate  | 2g |
| Dietary fiber  | 0g |
| Sugars  | 1g |
| Added sugars  | 0g |
| Protein  | 1g |
| Vitamin D | 6% Daily Value (DV) |
| Vitamin C | 4% of DV |
| Calcium  | 4% of DV |
| Iron  | 0% DV |
Recipes With Carnation Milk
Carnation milk is best to add to your desserts and other recipes to make it creamier, tastier, and more flavorful. Try out these lip smacking recipes with carnation milk, which are our absolute favorites too. 
Hawaiian Sunrise Silk 
Try this delicious beverage with carnation milk this summer with your family and friends. You will need the following ingredients- 
375ml carnation milk 
1 cup chopped mango pieces (you can use papaya as well)
1 cup chopped pineapple 
½ cup fruit yogurt or pineapple 
1 tablespoon honey 
½ cup coconut milk 
Let's make the drink- 
Add the ingredients in a blender and blend at high speed. The mixture should be smooth. 
Take a tall glass, pour the mixture and garnish with some pineapple pieces.
Your Hawaiian sunrise silk is ready!
Cheddary Chicken Pot Pie 
Dive into this creamy, cheesy chicken pot pie which I am sure you can't resist but overeating. 
Ingredients 
For the crust 
1 ½ cup all-purpose flour 
½ teaspoon salt 
¾ cup grated cheddar 
3 to 6 tbsp ice-cold water 
⅓ cup vegetable 
For the filling 
¼ cup butter 
2 garlic cloves 
1 chopped onion 
1 ½ cup sliced baby carrots 
3 tbsp all-purpose flour 
2 cups chicken broth 
1 tbsp mustard 
1 can carnation milk 
1 cup grated cheddar 
1 chicken (cooked and shredded)
Method 
Making the crust-
Take a bowl, mix all purpose flour, salt, and cheese. Use a pastry blender and cut shortenings until the mixture looks like coarse crumbles. 
Now add cold water, adding a little amount at a time, and knead the dough. 
Flatten the dough and cover with a plastic wrap. Keep in the refrigerator for 30 minutes. 
Making the filling 
Take a skillet and melt butter on low heat. 
Add garlic and onion and saute for about three minutes. 
Now add the baby carrots and cook for another three minutes. 
Slowly add the flours and stir continuously 
Add the evaporated milk, chicken broth, and mustard while stirring continuously. 
Cook for five to seven minutes till the sauce thickens. Now add the chicken. 
Transfer the filling into a pie plate and add the cheddar cheese from the top. 
 Preheated oven at 425°F
Roll out the dough on a dusted surface. 
Place the dough over the filling, press slightly, and cut a small x. 
Place the tray in the oven and bake for 40 to 45 minutes until the pie turns golden. 
Serve hot and enjoy!
Final Words 
Carnation milk is gluten free in its natural form and is safe for all gluten intolerant people to consume. If you are getting packaged carnation milk, check the ingredient label to ensure it's gluten free. Have you ever tried this creamy goodness? Let us know your thoughts on the same. 
Most Frequently Asked Question About Carnation Milk
Is carnation milk safe for gluten sensitive people? 
Yes, carnation milk in its natural form is safe for gluten sensitive people. 
What is the best substitute for carnation milk? 
You can use heavy cream or powdered milk as a carnation milk substitute. 
Is carnation milk the same as evaporated milk? 
Yes, carnation milk is quite the same as evaporated milk.