Whether you're a kid or not, you can never say no to chocolates. Especially when it comes to Ghirardelli chocolates, it's even harder to resist. But people with celiac disease have to think about gluten allergies and often wonder if Ghirardelli is gluten free or not. 
Not all Ghirardelli chocolates are gluten free. But the brand has multiple options in the gluten free category, which are made without using any gluten ingredients. 
You must be curious to know which Ghirardelli chocolates are gluten free and the ingredients they contain. I'll let you know everything about the same throughout the article, plus I have shared some mouth watering recipes you can make with Ghirardelli. Hence, continue reading till the end. 
Is Ghirardelli Chocolate Gluten Free?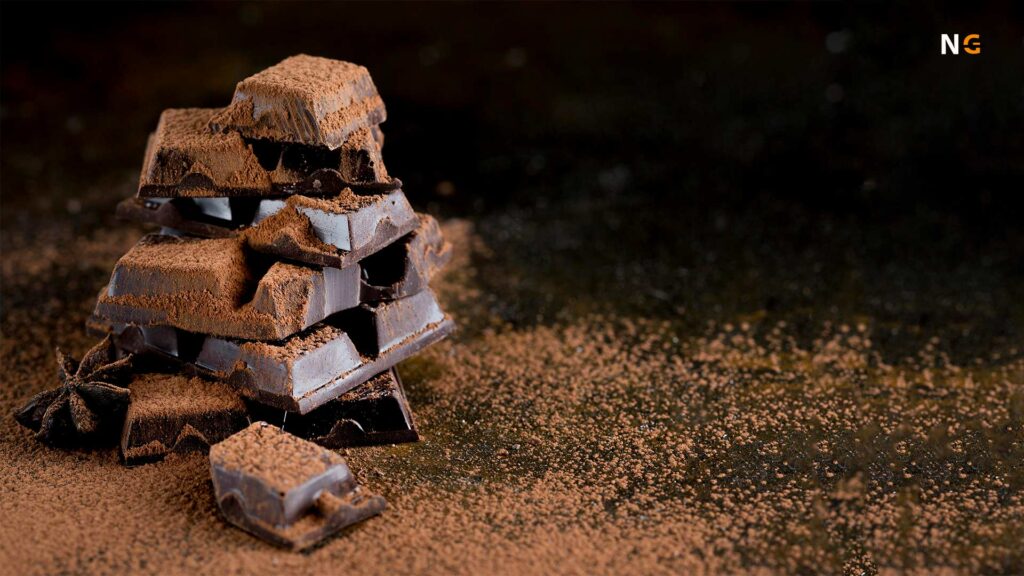 As per the makers, some Ghirardelli chocolates are gluten free. The chocolates are entirely free from ingredients like wheat, barley, rye, triticale, or any other ingredients related to gluten that are hard for celiacs to digest. 
The manufacturers have declared that their 60%, 72%, 86%, and 92% Cacao squares and bars are gluten free. Additionally, Ghirardelli milk chocolate baking chips, 60% baking chips, semi sweet baking chips, and baking bars are also gluten free. 
However, the company recommends that consumers check the ingredient list of all their chocolates before eating them. Another point to note is that the makers have not stated that their chocolates are made in a gluten free facility. 
Since some of the Ghirardelli products contain gluten, preparing the non-gluten chocolates in the same factory may induce the chances of cross-contamination. Therefore, celiacs or gluten sensitive people should do minute checking before buying Ghirardelli chocolates. 
Related Posts:- Is Powerade Gluten Free?
What Are The Ingredients In Ghirardelli Chocolate?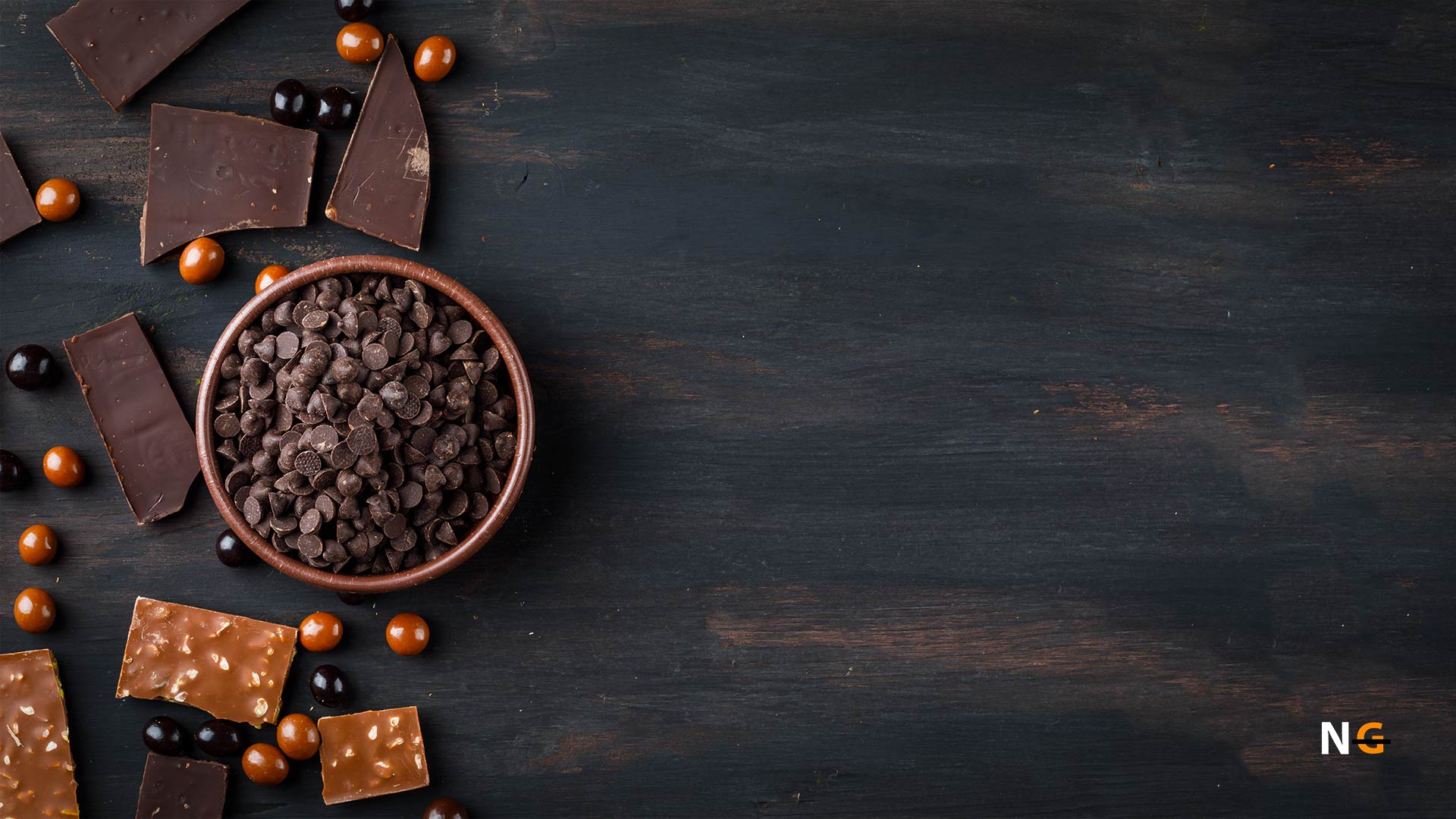 Whole milk, cocoa butter, unsweetened chocolates, corn syrup, condensed milk, palm oil, butter, and sugar are the common ingredients in all the Ghirardelli chocolates. 
Additional ingredients are used in different flavors, like natural and artificial flavors, vanilla extract, green tea, and more. 
You can check more detailed information on Ghirardelli chocolate and its ingredients here. 
Are Ghirardelli Chocolates Dairy Free? 
No, Ghirardelli chocolates aren't dairy-free. These chocolates are made with milk derivatives, which are dairy products. So lactose intolerant people and people on a vegan diet cannot eat Ghirardelli chocolates. 
Are Ghirardelli Chocolates Healthy? 
Ghirardelli chocolates are made using the finest cocoa. You can taste the rich dark chocolate flavor in these. But other ingredients used in Ghirardelli chocolate are sugar, corn syrup, and condensed milk, which has lots of sugar, artificial flavors, etc. are not very healthy for regular consumption. 
Moreover, just 40g of Ghirardelli chocolate contains 200 calories which are not very great if you are on a calorie deficit. But having a piece or two of Ghirardelli will not damage your calorie intake. Be it Ghirardelli chocolate or any other chocolate, eating it in moderation is the key. 
Healthier Substitutes To Ghirardelli Chocolates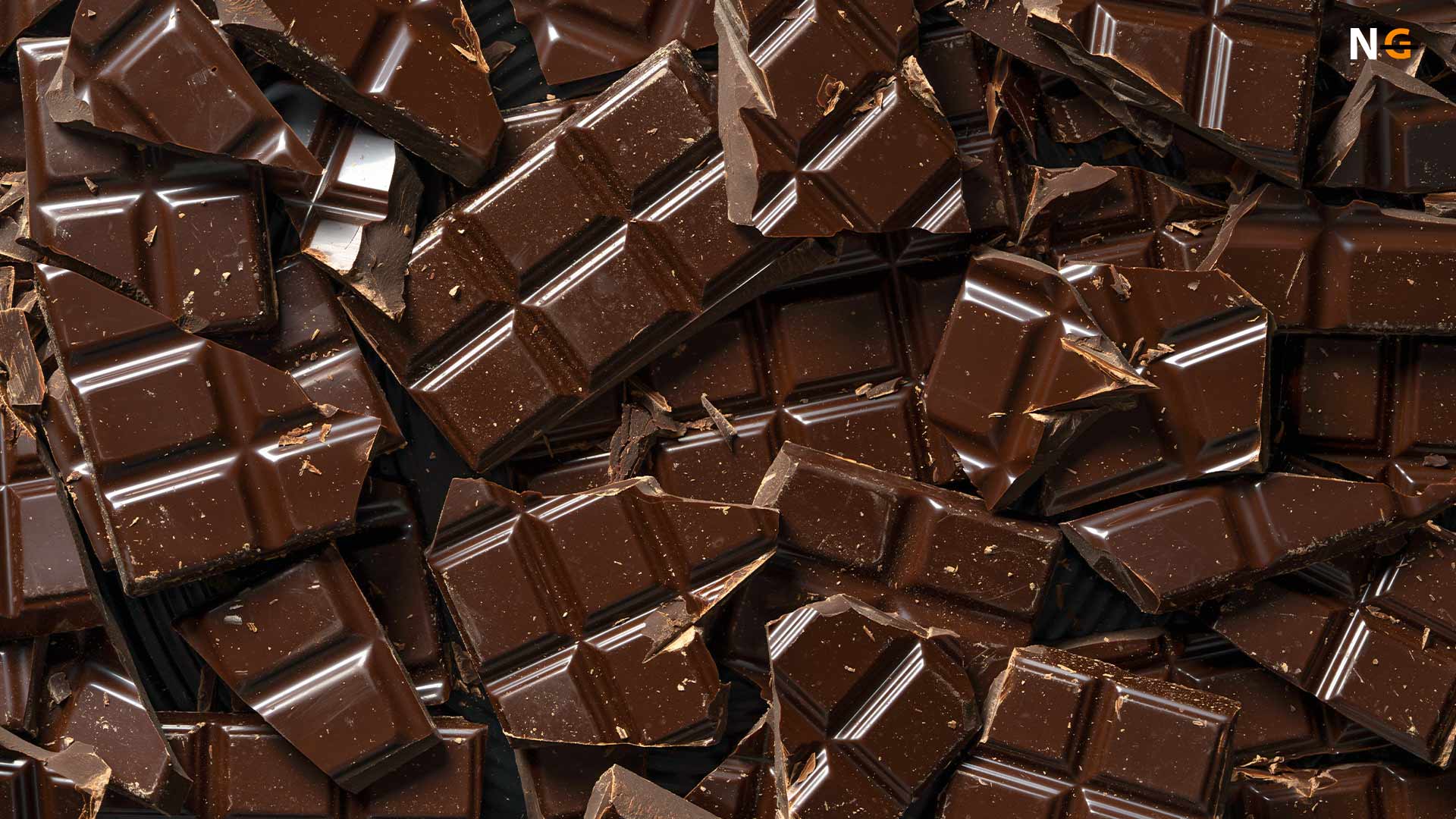 Ghirardelli chocolates are delicious, but they are quite high in calories. If you are conscious about your calorie intake, here are some healthier chocolate options that are as tasty as Ghirardelli chocolate, so let's take a look at them- 
Hu Vegan chocolate bars are vegan, gluten free, and Non-GMO. These taste amazing and have the same smooth texture as Ghirardelli chocolates. 
Alter Eco is another dark brand that's healthier, gluten free, organic, and is made with pure dark cocoa. 
These are organic dark chocolate bars made with sea salt and peanut butter. It's gluten free and non-GMO and a healthier snack to grab when you are hungry. 
Jcoco chocolate bars are another healthier alternative to Ghirardelli. These are vegan bars as well as gluten free, so celiacs can have them without worrying about gluten side effects. 
Gluten Free Recipes With Ghirardelli Chocolates: Sweet & Delicious 
The gluten free Ghirardelli chocolates work great in some sweet recipes. The recipes I have shared here are my personal favorites, and I'm sure you'll love them too. So without further delay, let's take a look at these. 
1. Classic Chocolate Chip Cookies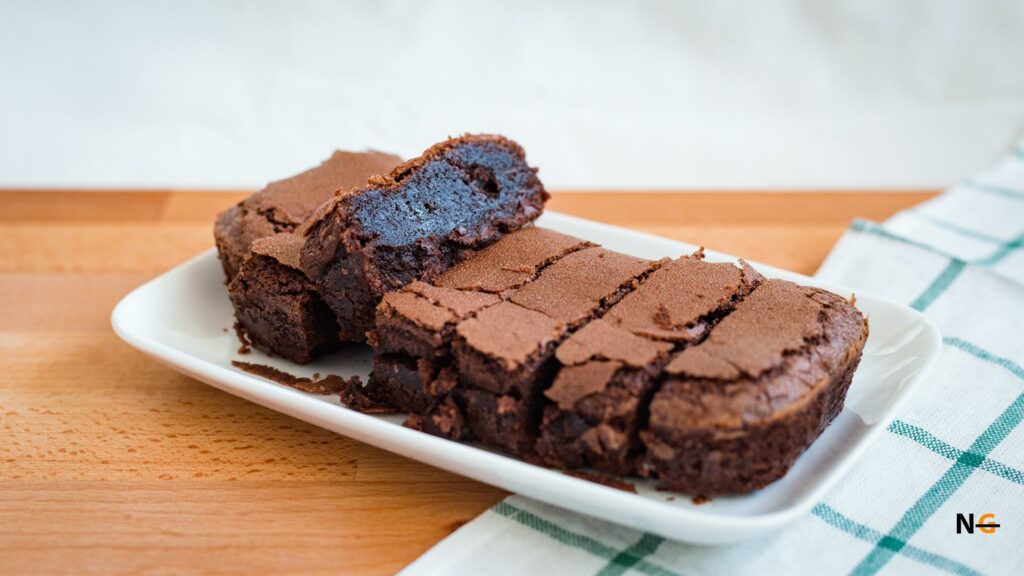 Ingredients 
2 cups Ghirardelli Bittersweet cacao baking chips 
1 cup butter 
¾ cup brown sugar 
1 cup butter 
2 eggs 
2 ¼ cup gluten free flour 
2 tsp vanilla 
1 tsp baking soda 
½ tsp salt 
1 cup walnuts or pecans 
Method 
Step one
Heat oven to 375°F. Mix flour, salt, and baking soda and keep it aside. 
Step two 
In another bowl, beat butter, sugar, and brown sugar until creamy. Add the eggs (one at a time) and vanilla and mix on low speed until everything is mixed well. 
Step three
Now gradually add the flour, salt, and baking soda mixture into the creamy mixture. Add chocolate chips and nuts. 
Step four 
Take a baking tray with a greased cookie sheet. Drop one tbsp of the cookie batter, keeping some gaps in between. Bake for about ten minutes until they turn golden brown. 
2. Classic Chocolate Brownies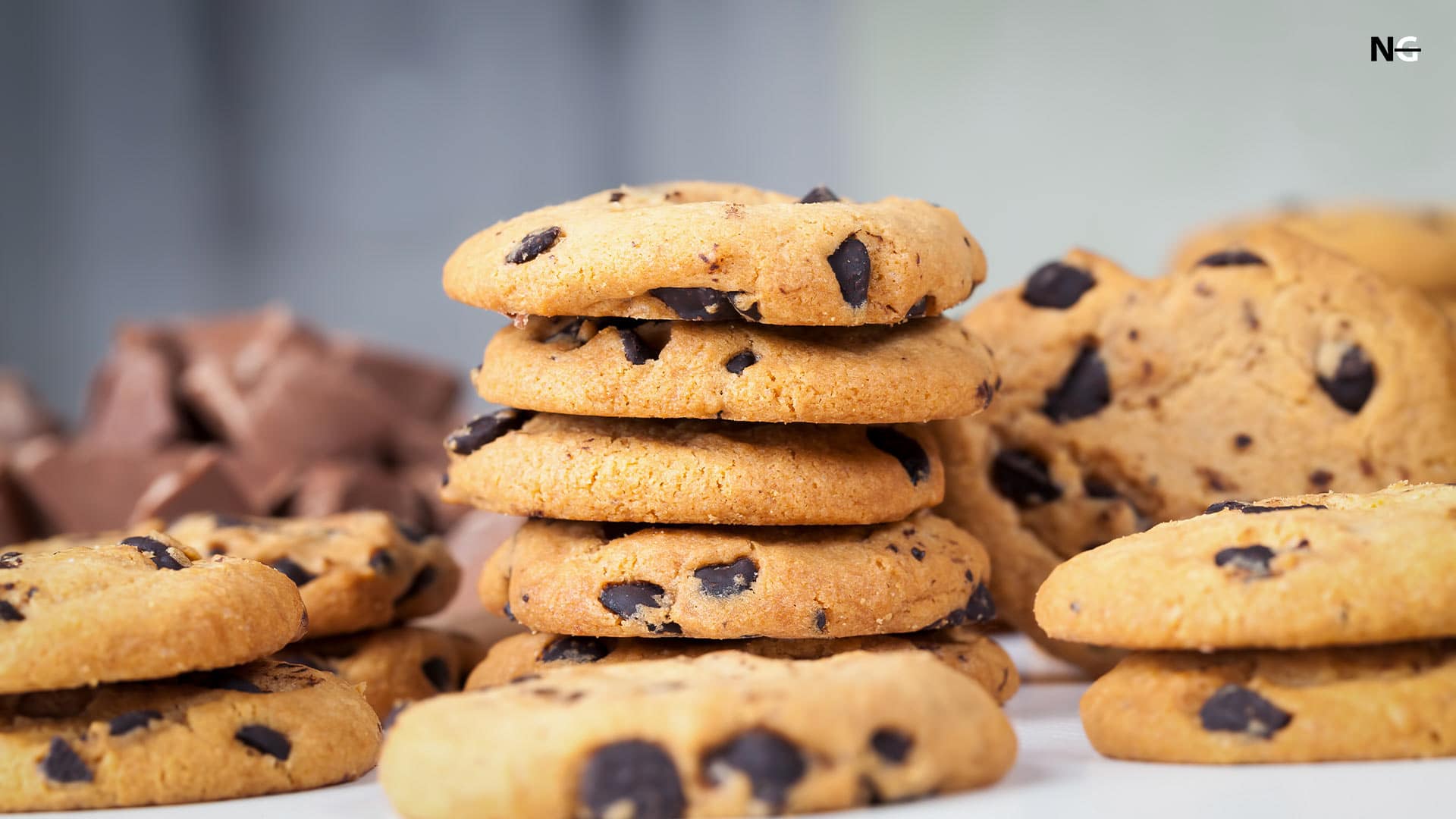 Ingredients 
½ cup Ghirardelli Semi-Sweet Chocolate baking chips or cup Ghirardelli Bittersweet 60% Cacao baking chips 
4 ounces Ghirardelli Semi-Sweet Chocolate Baking bar 
1 cup brown chocolate 
½ cup unsalted butter (cut into cubes) 
1 tsp vanilla extract 
¾ cup gluten free flour (2 spoons extra) 
2 eggs 
¼ tsp baking powder 
⅜ tsp salt 
Method 
Step one 
Preheat the oven to 350°F. Take a baking pan, grease it with butter, and dust it with flour. 
Step two 
Chop the 4 ounces of chocolate pieces into one-inch pieces. Take a double boiler and melt the chocolate and butter in it. Stir occasionally until you get a smooth texture. Let the melted chocolate cool down for a while. 
Step three 
Add vanilla and brown sugar to the chocolate mixture. Next, you have to add the eggs and mix well. Take another bowl & add flour, baking powder, and salt. Add the dry mixture into the chocolate mixture and combine everything well. Add chocolate chips to the batter and give it a nice mix again. 
Step four 
Transfer this batter to the greased baking pan. Bake for approx 30 minutes. Check with a toothpick, and if it comes out clean, the brownie is ready. Once done let the brownies cool down for ten minutes, and then cut them into two-inch squares. 
Conclusion 
Some Ghirardelli chocolates are gluten free and safe for celiacs to have. Make sure to check the ingredient list while buying to pick the right product and to keep those gluten allergies away. 
FAQs 
Can Celiacs Have Ghirardelli Chocolates? 
Yes, celiacs can have some Ghirardelli chocolates, which are entirely free from gluten ingredients. 
How To Find Gluten In Chocolates? 
Check the ingredient list of any chocolate to find out if it's gluten free or not. If you see the mention of wheat or barley in any form, it's not gluten free and may induce allergies. 
Are Ghirardelli Milk Chocolate Caramel Duet Hearts Gluten Free?
Yes, Ghirardelli Milk Chocolate Caramel Duet Hearts are gluten free.  
Is Ghirardelli Hot Fudge Gluten Free? 
No, Ghirardelli Hot Fudge isn't Gluten Free. It contains some preservatives and flavorings which aren't gluten free.